Posts for tag: dental emergency
By Manor Dental Associates
October 28, 2018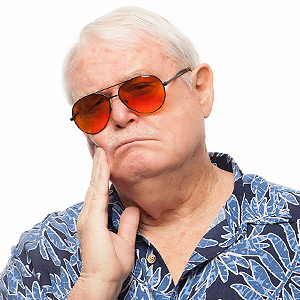 Vacationing abroad can be the trip of a lifetime — or a nightmare if you have a medical or dental emergency while traveling. Dental care in many locations around the world can be limited, expensive or even dangerous.
Here are 3 important things you should to do to prepare for a possible dental emergency during that dream vacation in a foreign country.
Have a complete checkup, cleaning and necessary dental work before you leave. Whoever said, "An ounce of prevention is worth a pound of cure," must have been a traveler. Better to take care of problems beforehand than have them erupt into an emergency far from home. Be sure especially to have decayed or cracked teeth repaired, as well as any planned dental work like root canal treatments before you go. This is especially important if you're flying — high altitudes can increase pressure and pain for many dental problems.
Research your destination's available dental and medical care ahead of time. Standards and practices in other countries can differ from those in the United States, sometimes drastically. Knowing what's available and what's expected in terms of service and price will help immensely if you do encounter a health emergency while traveling. A good starting place is A Traveler's Guide to Safe Dental Care, available at www.osap.org.
Know who to contact if you have a dental emergency. While it may be frightening having a dental issue in a strange place, you're not alone — there are most likely a number of fellow Americans in your location who can help. Have contact information ready for people you know or military personnel living in your locale, as well as contacts to the American Embassy in that country. And if you're staying in a hotel, be sure to make friends with the local concierge!
It's always unsettling to have a dental emergency, but especially so when you're far from home. Doing a little preparation for the possibility will help lessen the stress if it happens and get you the help you need.
If you would like more information on preparing for dental emergencies while traveling, please contact us or schedule an appointment for a consultation. You can also learn more about this topic by reading the Dear Doctor magazine article "Traveling Abroad? Tips for Dealing with Dental Emergencies."
By Manor Dental Associates
July 31, 2016
For anyone else, having a tooth accidentally knocked out while practicing a dance routine would be a very big deal. But not for Dancing With The Stars contestant Noah Galloway. Galloway, an Iraq War veteran and a double amputee, took a kick to the face from his partner during a recent practice session, which knocked out a front tooth. As his horrified partner looked on, Galloway picked the missing tooth up from the floor, rinsed out his mouth, and quickly assessed his injury. "No big deal," he told a cameraman capturing the scene.
Of course, not everyone would have the training — or the presence of mind — to do what Galloway did in that situation. But if you're facing a serious dental trauma, such as a knocked out tooth, minutes count. Would you know what to do under those circumstances? Here's a basic guide.
If a permanent tooth is completely knocked out of its socket, you need to act quickly. Once the injured person is stable, recover the tooth and gently clean it with water — but avoid grasping it by its roots! Next, if possible, place the tooth back in its socket in the jaw, making sure it is facing the correct way. Hold it in place with a damp cloth or gauze, and rush to the dental office, or to the emergency room if it's after hours or if there appear to be other injuries.
If it isn't possible to put the tooth back, you can place it between the cheek and gum, or in a plastic bag with the patient's saliva, or in the special tooth-preserving liquid found in some first-aid kits. Either way, the sooner medical attention is received, the better the chances that the tooth can be saved.
When a tooth is loosened or displaced but not knocked out, you should receive dental attention within six hours of the accident. In the meantime, you can rinse the mouth with water and take over-the-counter anti-inflammatory medication (such as ibuprofen) to ease pain. A cold pack temporarily applied to the outside of the face can also help relieve discomfort.
When teeth are broken or chipped, you have up to 12 hours to get dental treatment. Follow the guidelines above for pain relief, but don't forget to come in to the office even if the pain isn't severe. Of course, if you experience bleeding that can't be controlled after five minutes, dizziness, loss of consciousness or intense pain, seek emergency medical help right away.
And as for Noah Galloway:Â  In an interview a few days later, he showed off his new smile, with the temporary bridge his dentist provided… and he even continued to dance with the same partner!
If you would like more information about dental trauma, please contact us or schedule an appointment for a consultation. You can learn more in the Dear Doctor magazine articles "Trauma & Nerve Damage to Teeth" and "The Field-Side Guide to Dental Injuries."
By Manor Dental Associates
June 24, 2014
Sports are an important element in human society — besides providing enjoyment they also build discipline, teamwork and character.
But sports activities, especially for children and teenagers, also carry the risk of physical injury — and your teeth and mouth aren't immune. About 22,000 mouth injuries occur annually in individuals under the age of 18. As the degree of contact within the sport rises, so does the risk of dental injuries.
To reduce this risk, it's important to adopt a comprehensive approach to dental injuries, beginning with protection. For any sport that involves a ball, stick, puck or physical contact with another player, athletes should incorporate two pieces of equipment to fully protect against mouth injury: headgear and a mouthguard. Both help to evenly distribute the forces generated during an impact and thus reduce the chance or severity of injury.
The design of headgear will depend on other factors involving a particular sport. Mouthguards are more singular in their purpose, and so what works in one sport should work in another. While there are a number of types like stock or "boil and bite," the highest level of protection is a custom-fitted mouthguard created by a dentist to specifically fit the individual's bite. Although more costly than other options, it can better reduce the chances of an even more costly mouth injury.
Because we can only reduce the risk of injury but never eliminate it, protection is only part of the approach. Individuals, parents and sports officials should have plans in place for treating dental injuries should they occur. Depending on the level of trauma, individuals should have access to a dentist as soon as possible. It's also important to know what to do when specific injuries occur, whether they require an immediate, urgent or less urgent response. The Dear Doctor magazine article, "The Field Guide to Dental Injuries" is an excellent primer on dental injury treatment.
Sports can have a positive effect on physical, emotional and social development. Adopting a well-rounded approach to dental injury prevention and treatment will help keep the focus on those benefits.
If you would like more information on protection and treatment from sports-related dental injuries, please contact us or schedule an appointment for a consultation. You can also learn more about this topic by reading the Dear Doctor magazine article "An Introduction to Sports Injuries & Dentistry."